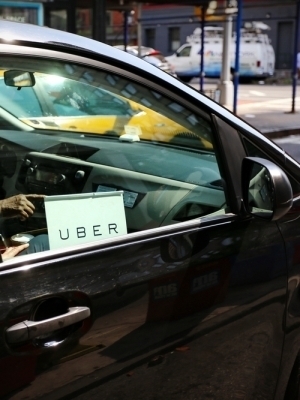 LOS ANGELES (Legal Newsline) – A California woman is suing a transportation services company over claims it sent unsolicited texts to her cellphone.
Marisa Lainer, individually and for all others similarly situated, filed a class-action lawsuit Dec. 28 in the U.S. District Court for the Central District of California against Uber Technologies, alleging violations of the Telephone Consumer Protection Act (TCPA).
In October, the suit states, Uber began sending spam advertisements and/or promotional offers to Lainer's cell phone via text message, using an automated telephone dialing system.
These messages did not include an opt-out clause, and when the recipient dials the sender's number, an automated voice states, "Uber does not accept phone calls at this time," according to the suit. The texts were not for emergency purposes, a violation of the TCPA, and Lainer incurred charges for them, the suit states.
Lainer and others in the class seek statutory damages of $500 per violating call, statutory damages of $1,500 per violating call and injunctive relief. They are represented by attorney Todd M. Friedman of the Law Offices of Todd M. Friedman in Beverly Hills.
U.S. District Court for the Central District of California Case number 2:15-CV-09925-BRO-MRW