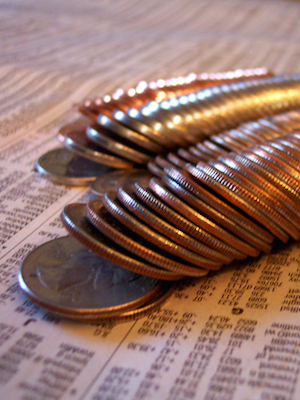 Morguefile.com
SAN FRANCISCO – A stockholder is suing a biopharmaceutical company claiming he suffered significant losses after stock prices fell.
Austin Isensee filed a class-action lawsuit Dec. 31 in the U.S. District Court for the Northern District of California against KaloBios Pharmaceuticals Inc., CEO Martin Shkreli and Chief Financial Officer Chris Thorn, citing violations of federal securities laws.
According to the claim, KaloBios develops monoclonal antibody therapeutics for the treatment of cancer in the United States. Isensee alleges the defendant made false statements in regards to the company's business, compliance and operational policies, which artificially inflated stocks during the class period of Nov. 19 to Dec. 16. The complaint also states that Shkreli had deceived investors in his past hedge fund, MSMB Capital Management, and he committed securities and wire fraud.
On Dec. 17, federal agents arrested Shkreli on securities and wire fraud charges, the complaint states. The KaloBios stock fell as much as $12.04, or more than 50 percent, before trading was halted premarket. Twelve days later, KaloBios filed for Chapter 11 bankruptcy.
Isensee, and the members of the class, is seeking damages, interest, reasonable costs and expenses incurred by the action, and other and further relief. Jennifer Pafiti, Jeremy A. Lieberman, J. Alexander Hood II, Marc Gorrie and Patrick V. Dahlstrom of Pomerantz LLP in Beverly Hills, New York and Chicago will represent the plaintiff.
U.S. District Court for the Northern District of California Case number 3:15-cv-06331-WHO