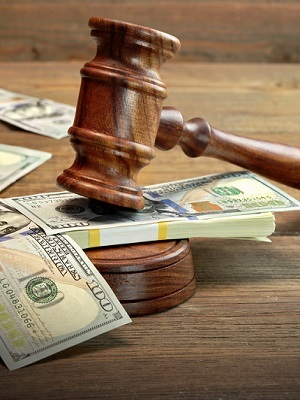 SAN FRANCISCO – A laborer is suing his former employer and its owner over claims of unpaid wages.
Alfonso Cordero filed a complaint Feb. 10 in the U.S. District Court for the Northern District of California against Golden Bay Fence Plus Iron Works Inc. and Paul William Chavez, citing violations of the Fair Labor Standards Act and California codes.
According to the complaint, the plaintiff alleges that between 2012 and 2016, he did not receive payment for all his hours worked, including overtime pay and travel time, during his employment with the defendant. The plaintiff holds the defendants responsible because they allegedly failed to pay plaintiff the correct compensation for all his hours worked on and off the job site. The suit states the defendants also were paying plaintiff as a laborer but he was asked to also work as an iron worker.
The plaintiff seeks the following: compensation for all damages, including unpaid wages and overtime pay earned and not paid, unpaid wages based on misclassification, prejudgment interest of 10 percent, waiting time, attorney's fees and costs of the suit and any other relief this court deems just and proper. He is represented by Tomas E. Margain and Huy Tran of Justice at Work Law Group in San Jose.
U.S. District Court for the Northern District of California Case number 3:16-cv-00685