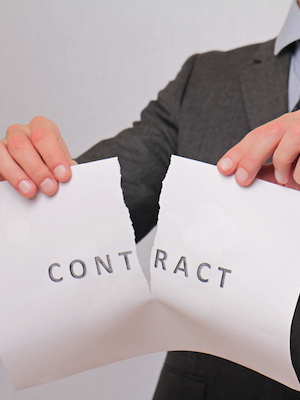 SAN FRANCISCO – A Quebec company is suing a San Francisco business over claims that it has not returned unsold merchandise.
Zee Apparel Inc., doing business as Shop Under, filed a complaint Feb. 12 in the U.S. District Court Northern District of California against The RealReal Inc., citing breach of contract and conversion.
According to the complaint, the plaintiff alleges that in January 2015 it entered into a consignment agreement with the defendant. In December 2015, the plaintiff purportedly demanded in writing that the defendant return any unsold merchandise. After several attempts by the plaintiff, the defendant returned some of the items, some of which were damaged and missing some tags, the suit states. The suit states that the majority of the 135 unsold products have yet to be returned.
The plaintiff seeks the following: compensation for all damages including lost profits, prejudgment and post-judgment interest, and any other relief the court deems just and proper. It is represented by Michael A. Trauben of Singh, Singh & Trauben LLP in Beverly Hills and Hal M. Lucas of Lucas Savitz PL in Miami.
U.S. District Court Northern District of California Case number 3:16-cv-00755