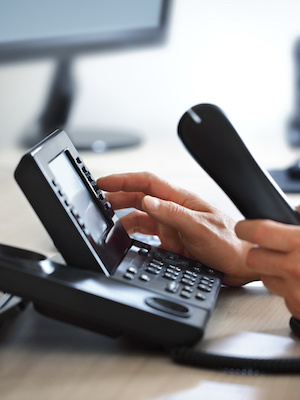 SACRAMENTO – A Sacramento resident is suing a collection firm over allegations of invasion of privacy.
Xavier Gardner filed a class-action complaint Feb. 16 in the U.S. District Court for the Eastern District of California against Credit Control Services Inc., citing violation of the Telephone Consumer Protection Act.
According to the complaint, the plaintiff alleges that, between Jan. 12 and Jan. 18, he received two calls on his cellular phone through an autodialer and/or an artificial or pre-recorded voice. The plaintiff holds Credit Control Services Inc. responsible because the defendant allegedly called him without his prior express consent.
The plaintiff seeks the following: compensation for treble damages of up to $1,500 for each and every call, $500 in statutory damages for each and every call, attorneys' fees and costs and any other relief as the court may deem just and proper. He is represented by L. Timothy Fisher, Annick M. Persinger and Yeremey O. Krivoshey of Bursor & Fisher PA in Walnut Creek and Scott A. Bursor of Bursor & Fisher PA in New York, New York.
U.S. District Court for the Eastern District of California Case number 2:16-at-00159