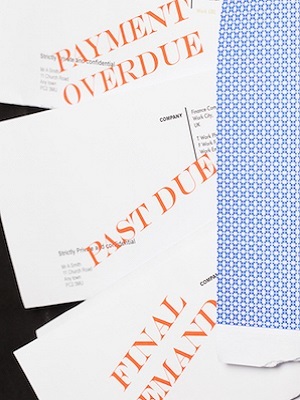 SACRAMENTO – A Sacramento County man alleges that a debt collector mails misleading collection letters.
David Harrington filed a class-action lawsuit on Feb. 17, in the U.S. District Court for the Eastern District of California against Dynamic Recovery Solutions LLC, MLA Holdings LLC and Does 1-10, citing violations of the Fair Debt Collections Practices Act and the Rosenthal Fair Debt Collection Practices Act.
According to the complaint, the plaintiff alleges that he received a letter from the defendants attempting to collect a debt owed. The plaintiff holds the defendants responsible because they allegedly sent mail that failed to advise him that the statutes of limitations for filing legal claims to collect on those debts ("time-barred debts") had expired, and that these limitations are renewed when a payment is made.
The plaintiff seeks the following: compensation for all damages, attorney's fees, costs of the suit, prejudgment interest and any further relief the court deems just and proper. He is represented by Todd M. Friedman, Adrian R. Bacon and Meghan E. George of Law offices of Todd M. Friedman PC in Beverly Hills.
U.S. District Court for the Eastern District of California Case number 2:16-cv-00322-KJM-KJN