SAN FRANCISCO – The Environmental Protection Agency's (EPA) clean power plan is among the major environmental and energy litigation in the state right now, according to a San Francisco-based industry attorney.
"The landmark Clean Power Plan issued by the EPA earlier this year and its fate in the courts is a national issue that is front and center in California," Shannon S. Broome, a partner in Hunton & Williams, told the Northern California Record. "Our state is proceeding full steam ahead toward implementing the clean power plan and we are working on those issues for our clients."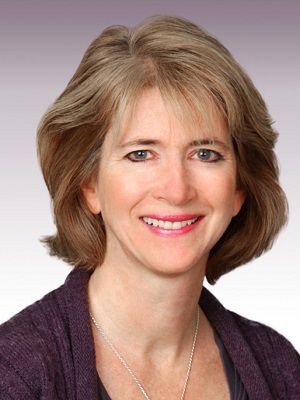 Shannon S. Broome, partner in Hunton & Williams San Francisco office Photo courtesy of Hunton & Williams
The clean power plan was passed in 2014 by the Obama Administration with a goal of curbing the nation's greenhouse gas emissions by 30 percent by 2030. But it has faced a number of legal challenges. In February, the U.S. Supreme Court stayed implementation of the clean power plan pending judicial review. Since then, power utilities, labor unions, various business groups, coal miners and other interested parties joined a coalition of 29 states and state agencies to challenge the clean power plan. A hearing on the matter is expected in the U.S. Court of Appeals for the District of Columbia Circuit on Tuesday, Sept. 27.
Republican presidential hopeful Donald Trump recently said he will scrap the clean power plan if he is elected.
The EPA's clean power plan isn't the only industry litigation in California, Broome said.
"Beyond this, companies in California face significant exposure to citizen suits and enforcement as a result of accidental releases of chemicals in the air, water and land, and the consequences of those releases, as well as due to other environmental incidents," Broome said. "We have been dealing with those issues in our office here and in collaboration with our Los Angeles and D.C. offices."
Broome focuses her practice on air and energy policy issues and represents companies and trade associations in a range of industries. These include petroleum refining, upstream oil and gas, aerospace, auto manufacturing, chemical manufacturing, locomotive production, medical waste management and combustion and wind turbine production. Broome joined Hunton & Williams this past June, assuming the managing partner role in the firm's San Francisco office.
Prior to joining Hunton & Williams, Broome was the managing partner of Katten's San Francisco Bay Area office. She also expects to split her time with Hunton & Williams' Washington office.
"I'm most excited about the commitment Hunton & Williams has made to the California market and the outstanding group of lawyers in the environmental health and safety, labor and employment, ligation and real estate practices that are here now," Broome said. "The talent added in the last few years puts us in a great position to serve our industrial clients and navigate the California legal landscape, and I look forward to a continued growth."
One example of the San Francisco office's synergies is the intersection of labor and employment and environmental health and safety issues facing process safety management for chemical petroleum facilities, Broome said.
"I plan to work to leverage the strengths that exist within our group," she said. "We've been at the forefront of this work previously, and having joined the firm in the spring, I've already seen the great benefit of having the additional labor and employment resources and assembled emergency response team to back up companies facing environmental health and safety issues."
Up-and-coming attorneys who want to make a career in environmental and energy law should make every effort to understand the science and technical aspects of their clients' issues, Broom said.
"In environmental law, you are often dealing with the technology and science behind an issue and understanding that core is essential to understanding your client and the constructs in which they are operating," Broome said. "When I was working as a chemical engineer at Chevron, I found myself in situations where the company's law firms didn't fully understand the implications of the legal concepts, because they didn't understand the process. I went to law school and was then able to use my engineering knowledge to help my clients solve their problems, because I understood them fully. I'm a better lawyer for being able to understand the basics of my clients' problems. It is also important to understand your client's core business in order to help them accomplish their goals."