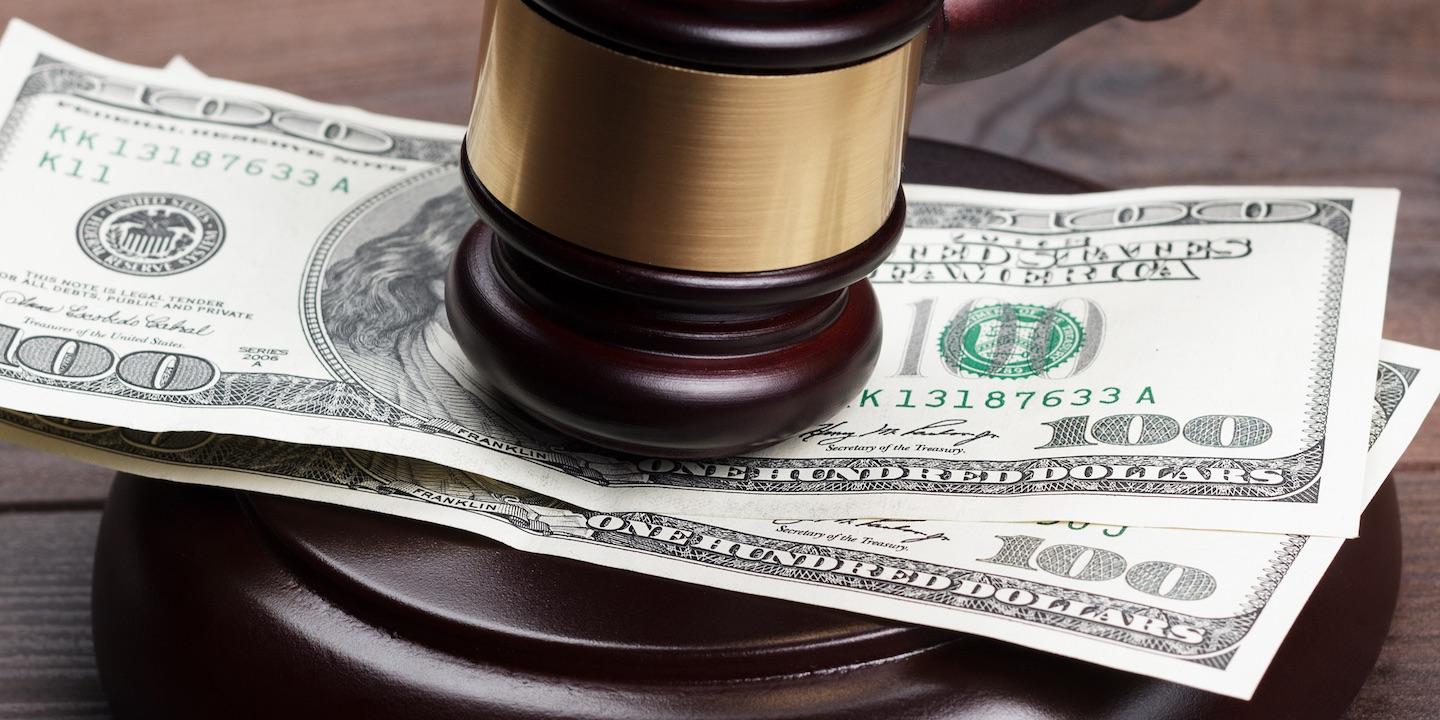 SAN FRANCISCO — A proposed rule in the Northern District of California could require parties in civil suits to disclose the presence of litigation funders.
And reactions to the proposal demonstrate just how far apart groups in the legal community are on the issue of third-party investment in lawsuits.
At the end of June, District Judge Richard Seeborg, chairman of the court's rules committee, proposed an amendment to Civil Local Rule 3-15, which requires parties in a civil suit to disclose individuals or entities who have an interest in the matter — financial or otherwise — or would be affected by the outcome of the case.
With the addition of a short parenthetical phrase, the rule would be changed to include litigation funders among "other entities other than the parties themselves" whose presence should be disclosed.
The amended rule would include disclosing funders in cases that are already pending before the court. The litigation financing industry invests in lawsuits, providing funds to plaintiffs or attorneys to finance litigation and associated legal costs.
Some financing agreements are "non-recourse," meaning the borrower isn't on the hook to repay the amount if he or she doesn't recover anything from the lawsuit. Others are "recourse," which means the plaintiff or attorney must repay the debt, no matter the outcome of the case. These types of loans can come at high interest rates that more resemble widely criticized payday loans.
As long as the rule is applied equally to both parties in a lawsuit, it's a fine first step, but doesn't go as far as major third-party funding critics would probably like, Deborah Hensler, a Stanford Law School professor, told the Northern California Record.
Hensler is an expert in litigation funding for high-value commercial lawsuits. Because California requires defendants to disclose that they have insurance — a form of litigation funding — she said she believes asking plaintiffs to disclose investments is fair.
"On its face, the proposed rule seems quite modest," she said. "It does not require parties to disclose the amount of funding or specific provisions of the funding agreement, which I believe are what critics of third-party litigation funding would like to see. Those disclosures would raise more significant issues, worthy of policy debate."
There's no set timeline for the court to take action on the proposal, which has to be approved by the full court.
Four parties reportedly submitted comments that the rules committee will review before making a recommendation, including funding firms Bentham IMF and Burford Capital and a legal ethics professor — all opposing the rule change.
In support of the move, Kimberly Stone, president of the Civil Justice Association of California, told the Record that parties to a lawsuit deserve to know who's pulling the strings. CJAC works within the legislative and judicial branches to "reduce unwarranted and excessive litigation."
"If I were a judge or member of the jury or an opposing party for someone whose case was being financed by a third-party, I would certainly want to know," Stone said. "It's going to influence who you're dealing with. If you're the judge or the opposing party, the party before you is not the ultimate decision-maker or is not the only person influenced. If there's an investment group that needs a certain return, you would want to know that in terms of your case management."
Third-party litigation funding remains a relatively new concept in the United States.
Stone said CJAC doesn't yet have a position on whether it would support additional rules for the growing industry. "I think disclosure is where we're headed, but it's so new that people haven't fought back in many cases," she said. "It's still a relatively new phenomenon. We don't know who's using it or why or how."
To Stone, there's more at stake than the outcome of a lawsuit. It throws the entire judicial system into question. What's the purpose of lawsuits? How does that change when investors get involved?
"Really, the purpose of the civil justice system is to maintain peace — groups or people who are fighting agree to resolve their dispute through the justice system," Stone said. "We all support it as part of living in the United States. The civil justice system, though, is designed to resolve differences. It's not an investment vehicle. It's not the stock market. A lawsuit is not a business applying for funding on Shark Tank. And when we allow investment in lawsuits, the purpose of the civil justice system changes a little."
Stone said at that point, it's no longer about "righting a wrong." It may be about profits.
"It becomes an opportunity for people who have nothing to do with the lawsuit to make money," she said. "Disclosure is the absolute minimum we need. We may need a whole conversation about whether we even want to allow investments into lawsuits. There are limits to capitalism. For example, I can't sell my organs or my children. We may want to consider whether, as a society, we want to sell our justice system."
But to those standing against the proposed rule, the civil justice system is already tipped in favor of those with the money to weather the long battle.
Litigation funding helps individuals or classes of plaintiffs represented by small firms to stay in a case against a large, deep-pocketed corporation, Chris Dolan, president of the San Francisco Trial Lawyers Association and a personal injury lawyer, told the Record.
Dolan said he strongly opposes the rule, calling it an invasion of privacy that would provide defense teams with the information they need to tip the case to their advantage.
"It's a tool to try to figure out whether the plaintiff has the funding to go the distance," Dolan said, adding that requiring disclosure of third-party financing would mean defense teams know when a plaintiff doesn't have those additional resources, providing an opportunity for attorneys looking for leverage.
"Why are the resources relevant? What is the explanation as to why they're relevant?" Dolan asked.
Dolan also rejects the idea that investors corrupt the system by supporting baseless claims and dragging out litigation that could have been settled early on in the process. Instead, he thinks funders can act as a filter. Similar to the way he only takes on a fraction of the cases people bring to him each year, investors won't likely finance a baseless lawsuit.
"These folks aren't stupid. They're looking for cases that have merit," he said. "Investors aren't going to be putting money into something they think is frivolous. It acts as a fairly beneficial filter."