Glendale attorney Rita Mahdessian, part of a husband-and-wife legal team accused of skimming $1 million from settlements of unpaid life insurance policies of Armenian Genocide victims, has been disbarred by the California State Bar, according to a recent decision.
Mahdessian originally was charged with four counts of misconduct, according to the state bar's Aug. 29 decision and order. One of those counts was dismissed, leaving remaining allegations that included misleading a judge, failing to maintain funds in a trust account and misappropriation, according to the state bar's 23-page decision and order.
The state bar's decision is pending final action by the California Supreme Court, an appeal before the state bar's review department or expiration of time in which parties to may request further review within the state bar court.
Mahdessian was admitted to the bar in California on Nov. 20, 1989, according to her profile at the state bar website.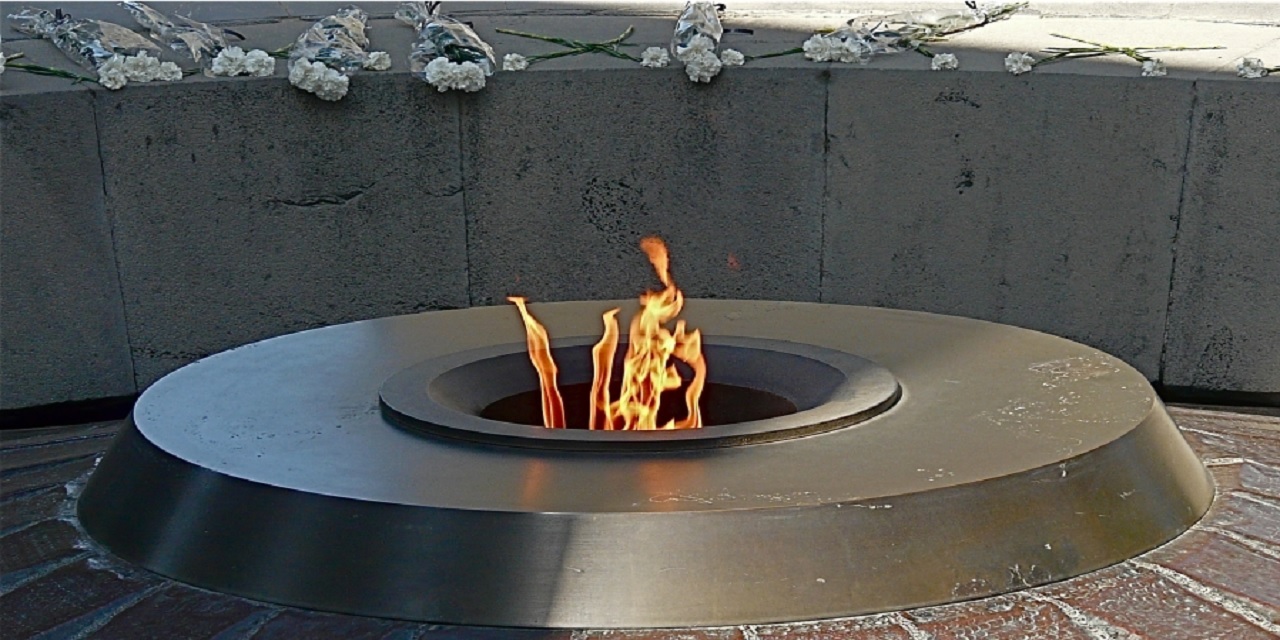 Armenian Genocide Memorial - Yerevan
In March 2011, Mahdessian and her husband Vartkes Yeghiayan were sued by their co-counsel, Mark Geragos and Brian Kabateck, for alleged breach of contract in two class action lawsuits over unpaid life insurance policies to Armenian Genocide victims. Geragos and Kabateck's lawsuit filed in Los Angeles County Superior Court, alleged the husband-and-wife legal duo used sham charities to skim $1 million from settlements paid by insurance companies.
The settlement funds issued by New York Life Insurance Co. and the French insurance company Axa SA was supposed to be paid out to Armenian assistance and advocacy charities. "These class actions were brought on behalf of heirs and descendants of persons killed during the Armenian genocide of 1915-1918," the state bar's decision and order said.
Last year the state bar issued its own allegations against Mahdessian and her husband, alleging the two embezzled from the multimillion-dollar settlement.
In September, Mahdessian and her husband moved to dismiss the state bar's proceedings against them, alleging the charges were time-barred, which the state bar opposed in its own filing the following month and the state bar court denied the motion, according to the decision and order.
In December a motion was filed in the state bar's proceedings to continue a scheduled trial date because of health problems suffered by Mahdessian's husband, according to the state bar's decision and order.