ALAMEDA – A minerals investigator for the Pennsylvania-based R.J. Lee Group, an analytical laboratory, on Tuesday denied there was asbestos in Johnson & Johnson baby powder despite presentations by the plaintiff's attorney claiming that fibers seen in documented testing showed otherwise.
"Does cosmetic talc contain asbestos?" Joseph Satterley the attorney for plaintiff Terry Leavitt asked.
"I've tested both industrial and cosmetic talc and cosmetic talc does not contain asbestos," Dr. Matthew Sanchez of the R.J. Lee Group maintained. Sanchez appeared as an expert defense witness for J&J.
The trial in the Alameda Superior Court is being streamed live courtesy of Courtroom View Network.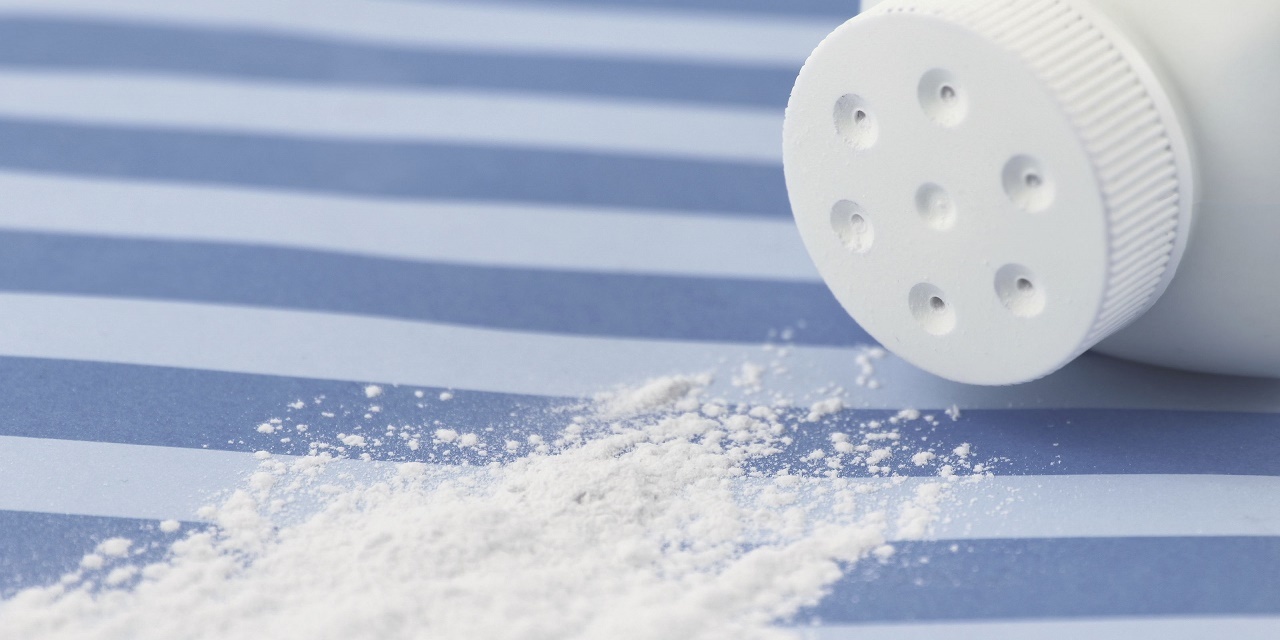 Leavitt is suing Johnson & Johnson claiming that the talc baby powder she used for 30 years beginning as an infant caused her mesothelioma, a deadly cancer of the lining of the lungs. The disease is usually fatal within a few years of diagnosis.
Mesothelioma is a rare disease with about 3,000 cases diagnosed in the U.S. each year and can take 30 years from first exposure to the onset of illness, called a "latency period."
Talc, a mined mineral used in the production of J&J baby powder, came from sources in Italy, Vermont and more recently Korea.
Sanchez said the high-powered microscopes used in asbestos detection - the transmission electron micrscope or TEM - generally had the higher resolution capabilities.
He said he had been to Italy to do an analysis of talc mines there, but not Korea.
"Those mines (Korea) are closed," he said.
"Johnson & Johnson didn't have you go to the Argonaut Mine (Vermont)?" Satterlley asked.
"No," Sanchez said.
"It's your opinion that Italian talc does not contain asbestos?" Satterley asked.
"That's correct," Sanchez responded.
Satterley and Sanchez sparred with each other over what dimensions constitute an asbestos fiber. Asbestos fibers are usually longer than they are wide by an aspect ratio of three-to-one or more.
Satterley said R.J. Lee identified one sample as a "cleavage particle," a non-asbestos (crushed) particle of mineral and reported it as such to a client.
Sanchez said it was a non-asbestos cleavage particle.
Satterley read a basic definition of asbestos as a "serpentine mineral" consisting of the six recognized groups including tremolite, chrysotile, amosite, actinolite, anthophyllite and crociolite.
Another mineral fiber Satterley said in testing demonstrated a 9-to-1 aspect ratio (length to width).
"It's a fiber, not an asbestos fiber," Sanchez said.
"It meets the counting rule," Satterley said referring to a method of determining asbestos.
"It's not an asbestos fiber," Sanchez insisted.
After continued testimony from the witness answering the question, Satterley called to Superior Court Judge Brad Seligman, "Move to striike!" (the added comments off the record).
Satterley asked Sanchez if he understood the powder in question was used in Johnson & Johnson baby powder.
"Yes," Sanchez answered.
Satterley said another sample showed an 18-to-1 aspect ratio.
"If you did your math correct," Sanchez agreed.
Another fiber of tremolite with an aspect ratio of 6-to-1 was also identified by R.J. Lee Group as a cleavage particle (non-asbestos).
Yet another had a 22-to-1 ratio.
"If you did your math correct, yes," Sanchez repeated.
"You say that's a cleavage fragment?" Satterley asked.
"Yes, it's a non-asbestos amphibole (mineral)," Sanchez responded.
Sanchez indicated that the size of a fiber alone did not necessarily mean it was an asbestos fiber.
The two also disagreed when Satterley pointed out that Sanchez in a report had not provided information on how many tremolite structures were found in Korean samplings.
Sanchez said the test was not based on a numerical count of tremolite structures.
Under further questioning he agreed there are locations in Windsor County, Vermont where asbestos would be found.
"You didn't analyze soil samples in Southern Vermont?" Satterley asked.
"No, I have not been asked to do that," Sanchez said.
"Have you investigated what the U.S. Geologic Survey (USGS) said about the presence of asbestos in the (Windsor) county?"
"No I have not."
"You agree the USGS found anthophyllite asbestos in Windsor?" Satterley asked.
Sanchez said it wasn't a USGS finding but simply a summarizing of published works of literature on the subject.
Satterley exhibited a document that read, "Fibrous minerals are commonly found in many of Vermont rock formations."
"That's what it says," Sanchez agreed.
"R.J. Lee (Group) advertises for litigation support?" Satterley asked.
"Sure," Sanchez responded.