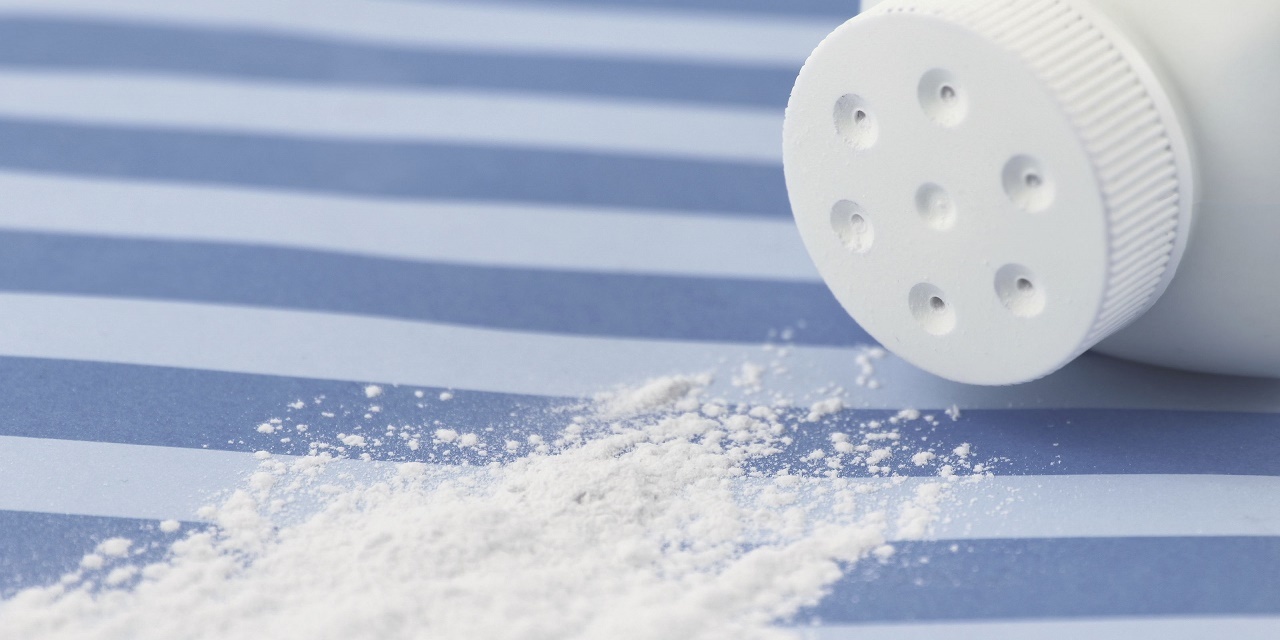 OAKLAND – A trial over allegations that Johnson & Johnson baby powder and a face powder product from Colgate-Palmolive called Cashmere Bouquet caused a woman's mesothelioma returned again on Thursday to the issue of cleavage fragments and whether they are toxic.
"The Environmental Protection Agency (EPA) disagreed that cleavage fragments are not known to cause disease?" asked Denyse Clancy, the attorney for plaintiff Patricia Schmitz.
"The statement is incorrect," responded Dr. Brooke T. Mossman, a Vermont pathologist and an expert witness called by attorneys for Johnson & Johnson.
The trial in the Alameda County Superior Court is being streamed live courtesy of Courtroom View Network.
Schmitz is suing Johnson & Johnson and Colgate-Palmolive over the powder products she claims gave her the deadly disease mesothelioma, a cancer of the linings of the lungs. Doctors said the 61-year-old woman, mother and former school teacher, probably has only a few months to live.
The argument over cleavage fragments has figured prominently in this and earlier asbestos trials. Cleavage fragments are crushed rocks created in the milling process of the mining of talc, a mineral used in baby powder. The fragments can resemble long and thin asbestos fibers in size and shape having at least a 3-to-1 or 5-to-1 length to width ratio.
Defendants' attorneys contend cleavage fragments are non-asbestos, harmless, and have been misidentified by plaintiff attorneys and their expert witnesses as asbestos fibers. Plaintiff lawyers maintain that cleavage fragments can be toxic.
"You've not done studies of how cleavage fragments can make it into the lungs?" Clancy asked.
"Correct," Mossman answered.
Clancy said a Region 9 report from an office of the EPA located in El Dorado Hills, California had concluded that fibers that met the correct size dimensions for asbestos should be counted as such. However, Mossman said the opinion was simply a letter and not an official national EPA document that had been reviewed by a panel.
Mesothelioma has a latency period, the time from initial asbestos exposure to illness, of at least 10 years, but can take 40 years to develop. Clancy asked if lower asbestos exposure rates could result in a longer latency period.
Mossman said a scientific paper in 2002 made such a conclusion, but there was doubt expressed.
"It's been questioned by others," she said.
"You didn't study latency?" Clancy asked.
"That's correct," Mossman said.
Clancy challenged Mossman's objectivity, asking her if she had been a peer reviewer for a National Institute for Occupational Safety and Health (NIOSH) publication. NIOSH is the scientific arm of the Occupational Safety and Health Administration (OSHA).
"Yes," Mossman agreed.
"You should be neutral," Clancy said.
"Yes," Mossman said.
Documents indicated that talc company officials were concerned about the possibility of regulation of talc powder by agencies such as OSHA.
Clancy said Mossman did not inform NIOSH officials she was seeking funding for research in 2011 from R.T. Vanderbilt Co., a Connecticut chemical, mineral and talc supply company.
"You wrote to R.T. Vanderbilt in 2011 and proposed a study attacking the NIOSH (publication) that you were supposed to be a neutral peer reviewer for, correct?"
"That's incorrect," Mossman said.
Clancy presented a 1976 article from the New York Times that said a sampling of asbestos powder tested by Mount Sinai Hospital had found asbestos in 10 out of 19 samples.
"You were aware of this article?"
"I'm seeing it for the first time," Mossman said.
Clancy also displayed a letter from the 1970s in which an official of Johnson & Johnson asked how much tremolite, a mineral that could contain asbestos or not, would be considered safe in talc powder.
"We can agree no amount of tremolite is safe?" Clancy asked.
"There is no data to support that," Mossman said.
During cross-examination by attorneys for Johnson & Johnson, Mossman said she never disputed the fact that asbestos tremolite may be carcinogenic.
Mossman agreed that cleavage fragments can overlap the size dimensions of asbestos fibers and are not pathogenic, adding that studies backing that position had not been shown to her by plaintiff lawyers.
She also said studies, including those conducted on animals, in which a large amount of tremolite fibers had been injected to see if they caused tumors were flawed.
"Studies have not shown that tumors develop from cleavage fragments," Mossman said. "That's what's important. Cleavage fragments have not given rise to tumors."