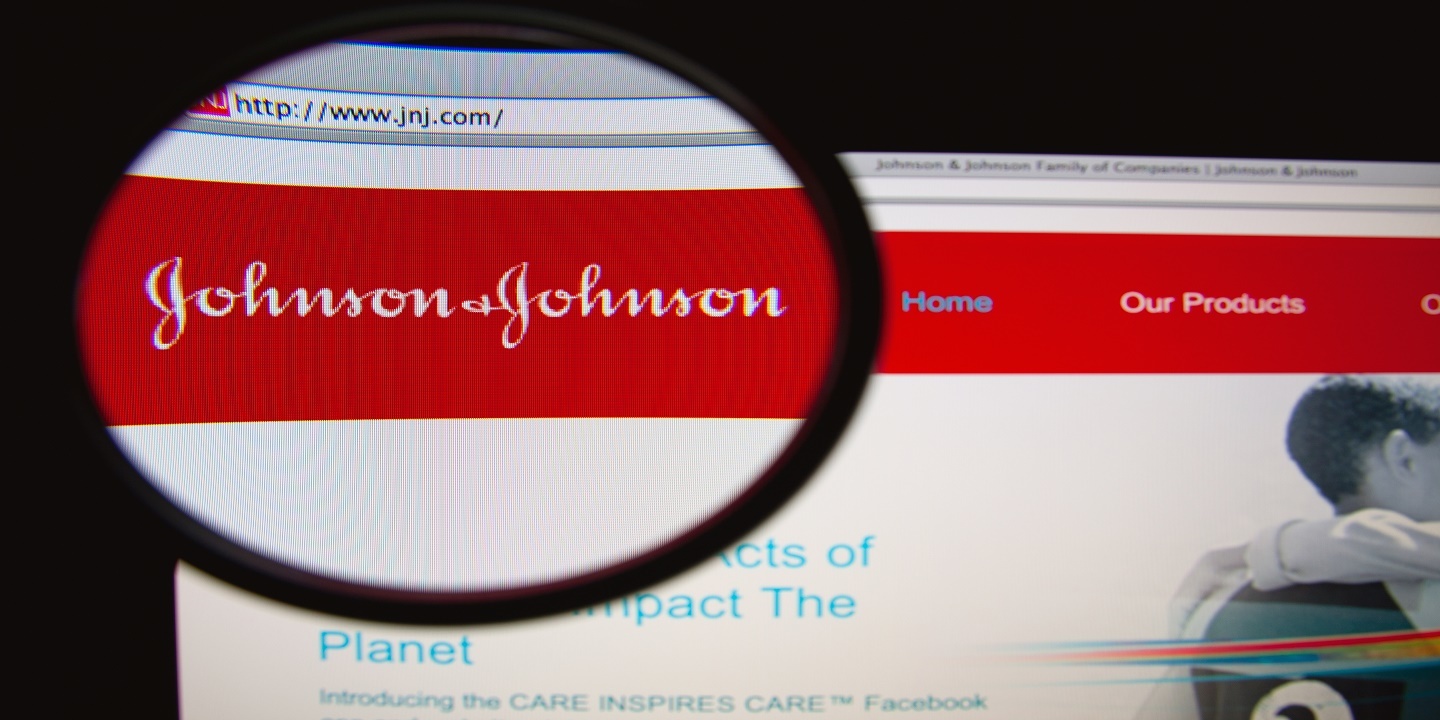 SAN DIEGO – In a trial to determine if Johnson & Johnson profited from selling vaginal mesh devices it allegedly knew caused women injuries, a top medical officer for Ethicon tasked with ensuring the safety of the devices on Thursday said the normal scarring that results from an implant is what makes it work.
"We used these (vaginal tapes) because we've learned the body accepts it," said Dr. Piet Hinoul, global head for clinical and medical affairs of mesh products at Ethicon. "The role for mesh in incontinence and prolapse is that it (mesh) sustains the scar that is left. The scar gives stronger support than the tissues can."
Hinoul, who was responsible for making certain company literature and label warnings were accurate, likened the mesh to creating a hammock under the urethra to give greater support to stop the leakage of urine. He said chronic continuing permanent pain that can result in certain individuals from thicker scarring than anticipated is rare.
The trial in the San Diego Superior Court is being streamed live courtesy of Courtroom View Network.
Hinoul appeared for a second day of testimony. William Gage, the attorney for Johnson & Johnson, asked him how the process of writing and approving warning labels for mesh sling devices was accomplished.
Hinoul said numerous meetings among vice presidents of the company, including medical and regulatory officials, were held to discuss the products with the aim of protecting patients.
"Medical affairs (Ethicon) was involved with the regulatory team for presentations to be made to health authorities including the advisory board at the Food and Drug Administration (FDA)," Hinoul said. "We had to have understanding of the products."
Hinoul told Gage that pelvic mesh devices like the POP were designed to help alleviate the suffering of women with vaginal problems in a field that was under-served in the past.
He said warning labels were painstakingly reviewed by Ethicon officials for accuracy in concert with the FDA.
"There is a lot of internal work," Hinoul said. "We have to have conversations with the (mesh) inventor. Once we are convinced it's a good product, we have to share it with doctors and nurses (for critique comments). It's very important. The regulatory documents need to be correct."
Devices cleared by the Food and Drug Administration for marketing included the TVT sling in 1998, the TVT obturator mid-urethral sling used for female stress urinary incontinence in 2003, the Gynecare Prosima pelvic floor repair system in 2007 and the Prolift Gynecare in 2008.
In 2012, the FDA ordered further study by mesh manufacturers after receiving 3,874 reports of injuries to women who had mesh devices implanted. Ethicon officials decided to discontinue selling the Prolift, Prosima and TVT SECUR mesh devices. The status of the Gynecare PS mesh was changed to require that it only be installed through the abdomen and not the vagina.
Asked what rate the prevalence of erosion in mesh devices was, Hinoul said 2 percent.
"The vast majority of erosion cases can be treated," he said.
When asked the rate of chronic and severe reactions, Hinoul said less than 1 percent.
He said the procedures have greatly improved in recent years,
"For stress urinary incontinence, it (implant) has become a lot less invasive," Hinoul said.
Under cross-examination, Jinsook Ohta, an attorney with the California Attorney General's Office, said Hinoul had joined Ethicon in 2008, three years after the company began selling the Prolift device. She displayed a message from the FDA in late 2007 to company officials warning them they could not market the device until they had provided adequate information on it.
"Do you see this?" Ohta asked.
"Yes," Hinoul said.
"They (FDA) are telling Ethicon to cease selling the Prolift while the 510K (clearance) process is pending."
The FDA note added that to ignore the message could result in a violation of the federal Food, Drug and Cosmetic Act.
"Did Ethicon cease selling?" she asked.
"We did not cease sales," Hinoul said.
"That means that for three years, Prolift was sold with labeling never seen by the FDA," Ohta said.
"It was built on clearance for Gynecare," Hinoul explained. "We didn't need clearance for Prolift."
"Had the FDA seen Prolift labeling?"
"No."
Instructions for use of the mesh exhibited by Ohta said it could result in "transitory leg pain" lasting from 24 to 48 hours to be treated with over-the-counter pain medicine.
"Transitory described duration," Ohta said. "That means short-term."
"Fleeting, yes," Hinoul agreed.
"You don't describe it as chronic in the instructions. Is there any disclosure of (possible) chronic leg pain under adverse reactions?" Ohta asked.
"It is not there in those words," Hinoul said.
Hinoul added the intent of the instructions was not to say that transient pain was the only possible form of pain.
Ohta exhibited another instruction that said, "May cause temporary or permanent lower urinary tract obstruction."
"That's a surgical issue (caused by surgery)," she said.
"Yes," Hinoul agreed.
The state of California, through its Attorney General Xavier Becerra, sued Johnson & Johnson over the Prolift pelvic mesh device, made by its subsidiary Ethicon, for allegedly causing vaginal injuries in women and allegedly for selling the product through the use of deceptive marketing practices. Prolift is a clear polypropylene mesh with eight thin connecting arms.
The case in San Diego is the first at trial by a state attorney general and seeks damages over allegations of unfair competition and violation of false advertising laws.
The company reportedly sold 42,000 Ethicon pelvic mesh devices between 2008 and 2014. The mesh is designed to help a sagging bladder condition called pelvic organ prolapse, or POP. Two of the products at issue are called Prolift and TVT (tension-free vaginal tape) slings.