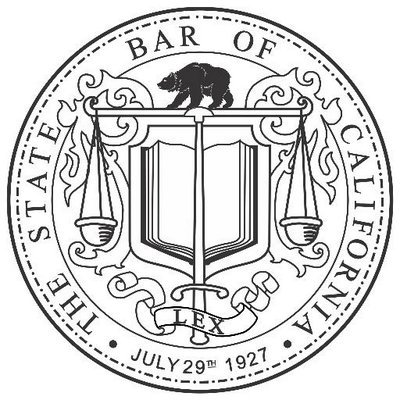 SAN FRANCISCO (Northern California Record) — Longtime Ventura attorney Steven Joseph Renshaw faces suspension and probation following a Aug. 1 California Supreme Court order, according to a recent State Bar of California announcement and court documents.
Renshaw was alleged to have failed to perform legal services, to pay sanctions and to keep his client informed.
The Supreme Court handed down a stayed two-year suspension and two years' conditional probation with the first 90 days spent on suspension. Conditions of Renshaw's probation include passing the Multistate Professional Responsibility Examination as previously recommended by the California State Bar Court's hearing department. Renshaw also was ordered to pay costs.
His discipline will be effective Aug. 31, according to an announcement recently posted on the state bar's website.
Renshaw was admitted to the bar in California on Dec. 14, 1987, according to his profile at the bar website.
Allegations against Renshaw stemmed from a medical malpractice action for which he was hired to represent a client in July 2014, according to the stipulation filed with the state bar court in April.
Among other matters, Renshaw allegedly failed to responded to special interrogatories, file oppositions to motions to compel responses in discovery requests and failed to appear at a hearing in November 2015 on a motion to terminate sanctions. Renshaw also allegedly constructively terminated his employment in October 2015 and failed to obtain permission from the court to withdraw from representing his client.
Renshaw's alleged misconduct resulted in a total judgment of more than $5,840 against his client, including more than $1,700 in discovery sanctions.
Renshaw had two prior records of discipline, according to the stipulation. Renshaw was suspended 30 days and placed on two years' probation in September 2016 after he allegedly filed an unauthorized dismissal of a client's medical malpractice claim, according to the stipulation. Renshaw also allegedly failed to inform the client that he was withdrawing from employment. In a custody matter related to this discipline, Renshaw failed to appear at a scheduled hearing.
In October 2015, Renshaw received a stayed one-year suspension and two years' probation over alleged misconduct in two client matters. In that discipline, Renshaw was alleged to have violated professional conduct rules, including those regarding failures to perform with competence, respond to reasonable status inquiries and release is client's papers and property.