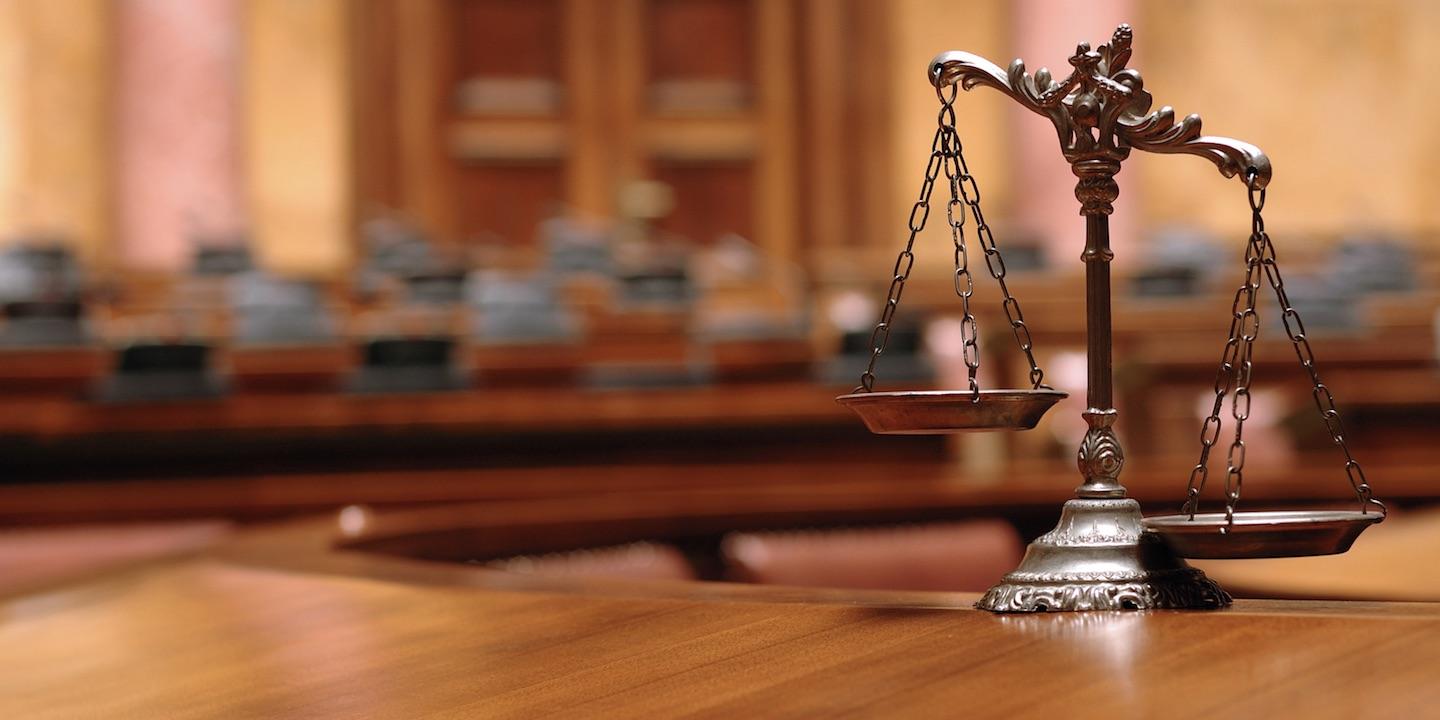 After years of witnessing perjury in the courts, Lake County District Attorney Don Anderson recently designated a member of his staff to investigate and prosecute alleged instances of perjury.
Before becoming an attorney, Anderson was a deputy sheriff and would frequently see witnesses lying on the stand. During his 20 years as an attorney, he often observed perjury, occurring primarily in the family law sector and civil ligation. After he became district attorney, he placed the prior sheriff on the Brady list, a list of peace officers in the county who have credibility issues. This individual had been involved in a shooting and allegedly lied during the investigation. Once an officer is placed on the Brady list, that information has to be disclosed to every defense counsel of every criminal case in which the officer is involved and in which the information would be material.

Perjury is a rampant problem throughout the country. | Photo by wavebreakmedia, Shutterstock
"That was probably the most influential thing that caused me to create this unit," Anderson told the Northern California Record. "Lying got to be an issue with me … You've got to tell the truth, especially in a court of law."
Anderson said that perjury is a rampant problem throughout the country. Although illegal, "It's just kind of accepted for the most part," Anderson said.
One of his prosecutors, Danny Flesh, now spends part of his time investigating claims of perjury, generally from litigants and attorneys. One of the cases concerns Luther Jones, a man who served 18 years in prison before being exonerated and released. He had been convicted of molesting a 12-year-old girl who, at 30 years of age, admitted that her mother told her back in 1998 to falsely testify. The mother is being investigated.
Anderson's new program has been well accepted so far. "Generally the public is totally in favor of this," Anderson said. A few defense attorneys have expressed concern that the existence of the perjury investigation unit will discourage people from testifying, but he disagrees. "I don't think it will discourage anyone from telling the truth," he said.
The difficulty of the investigations varies case by case. The prosecutor must prove not only that testimony was false, but that the person testifying knew that it was false. "We've done a couple cases recently where it's been very easy for us to do," Anderson said, citing the case of a woman who submitted false documents related to her probation. She submitted forms for January through August 2015, but the form she used did not come into existence until after August 2015.
Other cases can be more challenging. "Sometimes it's very difficult to get into a person's mind and determine whether they know they're lying or not. Or they just have a misperception of what actually occurred. If they misperceive it but believe it to be true, that's not a lie. There's no way we would go after them," Anderson said.
When enforced, the standard penalty for perjury is two to four years of incarceration. Because perjury undermines the integrity of the entire justice system, Anderson hopes his program will have a twofold effect: keeping citizens from wanting to lie on the stand, and deterring attorneys from allowing or encouraging their clients to lie.
In its approximately two months of existence, the perjury investigation unit has made three arrests and is working on at least 10 other cases.