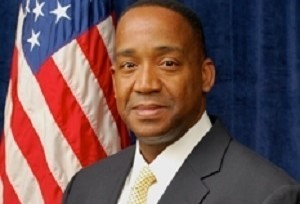 Birotte
LOS ANGELES – Ford Motor Co. has asked a federal judge to make counsel for plaintiffs in a multidistrict litigation over the company's allegedly defective PowerShift transmission reapply to be part of the plaintiffs' steering committees and settlement counsel.
"This court should require plaintiffs to resubmit their proposal via the regular appointment and vetting process with all appropriate disclosures to the court," Ford Motor Co. said in its Sept. 3 motion filed in the U.S. District Court for the Central District of California.
The MDL is assigned to Judge André Birotte Jr.
In its 24-page motion, Ford Motor Co. objected to the two-page case management order (CMO) that plaintiffs' counsel filed in the MDL. The plaintiffs' counsels' all-too-brief CMO had the purpose of "appointing themselves to leadership positions and authorizing themselves to conduct 'common benefit work on behalf of all plaintiffs in this MDL,'" Ford Motor Co.'s motion said.
"They attached it not to a brief explaining the proposed structure, relationships, and/or agreements between counsel that might allow the court to make an informed decision, but to a one-page 'notice of lodging' with no explanation at all," Ford Motor Co.'s motion continued. "This is not appropriate and the court should not enter the proposed order without further briefing, vetting and argument."
The MDL is made up of dozens of lawsuits against Ford Motor Co. in which plaintiffs allege transmissions in the 2012-2016 Ford Focus and the 2011-2016 Ford Fiesta are defective. Plaintiffs claim, among other things, that the transmissions are prone to delayed acceleration and downshifting and that some vehicles have crashed.
In particular, the lawsuits include plaintiffs who allege that Ford Motor Co.'s dual-clutch DPS6 PowerShift transmissions tend to shudder, slip, jerk, hesitate and suffer other problems.
Plaintiffs' attorneys called out in Ford Motor Co.'s motions include Paul R. Kiesel and Jeffrey A. Koncius, partners in Kiesel Law on Wilshire Boulevard in Beverly Hills. Kiesel and Koncius claims for "far out of line" payouts in lemon law litigation against Ford Motor Co., unrelated to the MDL, currently are before an Orange County Judge.
The Orange County case also involves Los Angeles law firm Knight Law Group and its founding partner Steve B. Mikhov, which also is mentioned in Ford's motion.
Two consolidated proceedings over allegedly faulty transmission were pending in state court when Kiesel Law applied to be lead counsel in the MDL, but Kiesel Law "did not originally represent any of the plaintiffs whose cases were then pending in the MDL," Ford's motion said. Instead, Kiesel Law had been associated as counsel of record in various cases filed by Knight Law Group, the motion said.
Ford Motor Co. maintained in its motion that the plaintiffs' lodging of a proposed CMO "is procedurally improper and contravenes well-established practice in the appointment process." Ford suggested that oddly high fee claims that Kiesel Law and Knight Law Group have made in state-level lemon law litigation might crop up again in the MDL.
"Ford raised concerns months ago about the fractured nature of plaintiffs' leadership structure in terms of common discovery work, and the sudden withdrawal of plaintiffs' motion to establish a common benefit fund suggests that the fractured nature is still present," the motion said. "Plaintiffs' proposed CMO does not resolve those concerns and absent a proper submission to aid in assessing the relevant factors described above, will only serve to exacerbate the current state of affairs."