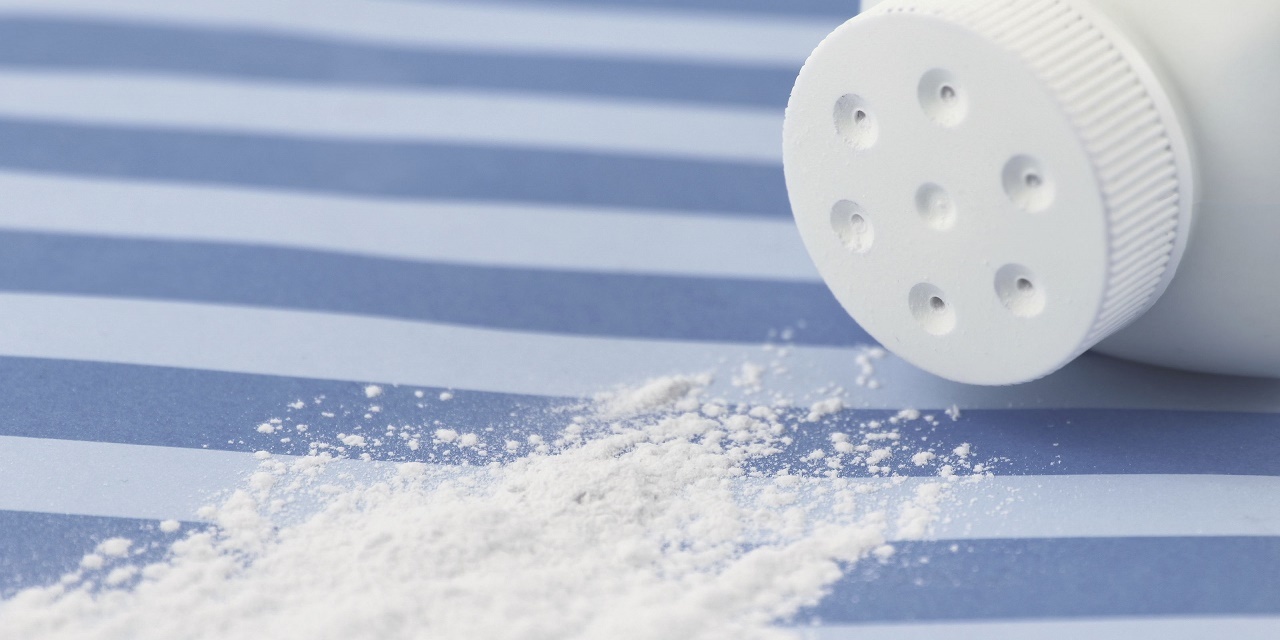 TORRANCE, Calif. – A pulmonary doctor specializing in lung diseases told a courtroom on Friday that plaintiff Carolyn Weirick's mesothelioma was not caused by Johnson & Johnson baby powder, while Weirick's attorneys portrayed him as a biased mercenary for major corporations that recklessly use asbestos in their products.
"What is your opinion whether exposure to talc powder would have elevated [Weirick's] mesothelioma risk?" asked John Ewald, the attorney for Johnson & Johnson.
"My opinion is that it does not," replied Dr. David Weill.
The trial in the Los Angeles Superior Court is being streamed live courtesy of Courtroom View Network.
Weirick sued Johnson & Johnson, alleging that the manufacturer's baby powder and an adult product called Shower to Shower caused her to develop mesothelioma, a deadly cancer of the linings of the lungs. A former school counselor, Weirick reportedly used the products for 40 years. Doctors give her little chance for survival.
The case is among the latest of hundreds of lawsuits filed against J&J by women across the country, most alleging the company's talcum powder products caused them to develop ovarian cancer. Mesothelioma is a much rarer disease with 3,200 cases in the U.S. reported annually.
The case went to trial last year but a jury in a Superior Court in Pasadena deadlocked. The trial resumed in Torrance on Sept. 9.
Weill told a jury the body has defenses against inhaled fibers including the throat airway, through sneezing and a muscle escalator that coughs them up. Those fibers that make it past these defenses are attacked and digested by cells called microphages.
A central part of the trial is whether or not cleavages fragments, particles of rock crushed to make baby powder, are asbestos in nature.
"Sometimes [cleavage fragments are] counted as asbestos because it is an elongated particle that is long and thin," Weill said.
Asbestos fibers are also long and thin with a length-to-width ratio of 5 to 1 or greater. They exhibit flexibility and durability that makes them good building materials, but because they last in the body, they are deadly if inhaled.
Weill told Ewald that the Rubino Study in 1976 monitored Italian miners and millers of talc powder for J&J products and turned up no cases of mesothelioma.
"There was no increased risk [of mesothelioma], correct?" Ewald asked.
"Right," Weill said.
"In your opinion does Johnson & Johnson baby powder cause mesothelioma?"
"My opinion is no, it doesn't," Weill said.
"Did it cause Mrs. Weirick's disease?"
"No it didn't cause it."
Weill said Weirick's mesothelioma was spontaneous in nature developed for no known reason. He said she had not displayed pleural plaques, collagen fibers associated with exposure to asbestos. Weill said such plaques occur in from 75 percent to 90 percent of cases.
Under cross-examination, Lea Kagan, the attorney for Weirick, asked Weill if Weirick had pulmonary effusion or fluid on the lungs. Weill said that she did.
Kagan displayed a graphic that read, "Mesothelioma may or may not be associated with plural plaques. Asbestos exposure is responsible for a majority of mesotheliomas. There is no clear evidence for a threshold dose (asbestos or chrysotile, a related mineral) below which there is no risk of mesothelioma."
"You know Mrs. Weirick used Johnson & Johnson baby powder from infancy?" Kagan asked.
"That's what I understand," Weill responded.
"From 2005 to 2010 you made $500,000 each year [testifying]?" Kagan asked.
"Sounds about right," Weill said.
"From 2014 to 2018 you made 1 million a year?"
"Also sounds about right."
"You were paid about $15 million in litigation?"
"Sounds about right."
"You've always testified on behalf of companies?"
"That's right."
Kagan read off the list of companies for which Weill had testified as a defense witness, all of them users of asbestos. The list included Union Carbide, Illinois Central, Georgia Pacific, Sherwin Williams, Kelly-Moore, Honeywell, Chrysler, NAPA, International Harvester and more.
"You were in Long Beach yesterday testifying that a man's mesothelioma was spontaneous [and not from talc powder]?"
Weill agreed. Weill also agreed that he had never seen photos that Dr. William Longo of the MAS testing lab in Georgia provided at trial, allegedly showing asbestos in the baby powder. Longo, an expert witness for Weirick's attorneys, testified earlier in the trial.
Dr. Matthew Sanchez, a geologist with the R.J. Lee Group lab in Pennsylvania and an expert witness for the defense, testified this week that there was no asbestos in the baby powder.