California Supreme Court building in San Francisco | newsroom.courts.ca.gov/
SAN FRANCISCO – The California Supreme Court wants a state bar review panel to rethink its last summer ruling that a San Francisco attorney shouldn't be disbarred over an alleged schemed to defraud a 90-year-old client to set up a construction company.
And the State Bar of California is just fine with the Supreme Court's order that maybe attorney Drexel Andrew Bradshaw should be disbarred after all.
"We are encouraged that the Supreme Court is requiring another look at this case," State Bar Interim Chief Trial Counsel Melanie Lawrence said in a news release issued Jan. 3. "Protection of the public is the state bar's highest priority, and we disagreed with the dismissal by the State Bar Court's review department. We believe, as did the hearing department judge, that Mr. Bradshaw 'demonstrated a blatant disregard for his ethical duties.'"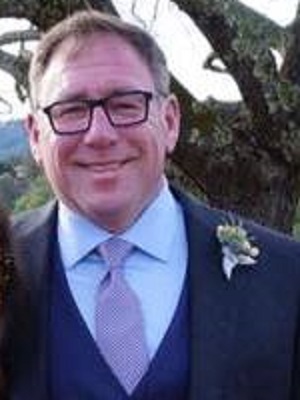 San Francisco Attorney Drexel Andrew Bradshaw in an undated photo | facebook.com/drexel.bradshaw/
The Supreme Court on Thursday, Jan. 2, unanimously granted the state bar's petition to review the ethics case against Bradshaw, who allegedly defrauded his elderly client of more than $157,000 from her trust. The client died in 2017.
The high court remanded the matter back to a state bar review department following an amended statement of decision on petition after trial and order issued last June by the San Francisco Superior court.
"In that decision, the Superior Court ordered Mr. Bradshaw removed as trustee, determining that he breached the trust, acted in bad faith, and made intentional misrepresentations to the court," the state bar's news release said.
The Supreme Court also directed the state bar's review department "to consider as an initial matter" temporarily suspending Bradshaw's law license "pending its reconsideration of the underlying disciplinary matter."
Bradshaw was admitted to the bar in California on Dec. 4, 2000, according to his profile at the state bar's website. Bradshaw had no prior history of discipline in California.
Bradshaw was rendered ineligible to practice law in California in September 2018 following a decision and order of involuntary enrollment issued by the California State Bar Court over the matter. At the time, the State Bar Court recommended the Supreme Court disbar Bradshaw over three of five counts of alleged professional misconduct.
This past July, a state bar three-judge review panel overturned the State Bar Court's disbarment recommendation, saying "we do not find clear and convincing evidence to support culpability as to the charged misconduct."
The review panel rejected the state bar's office of chief trial counsel's premise that Bradshaw was trying to start a construction company and used his position as the client's trustee "to start his 'corrupt' enterprise," the review panel said in its 28-page opinion and order.
"He managed the trust according to its stated purposes and terms in a reasonable and proper manner, including engaging a certified specialist in probate and trust law to assist him in his duties," the decision and order said. "Further, he adhered to his client's clearly expressed desires to be cared for in her San Francisco home, and that the equity in the home be used to accomplish that goal."
The review panel's decision and order reinstated Bradshaw to practice law in California and the consumer alert that had been placed on his state bar profile, along with the 2018 decision and order of involuntary inactive enrollment, was removed.
The state bar filed its petition for review with the state Supreme Court in late September.
The state Supreme Court has final say in attorney disciplinary matters in California.