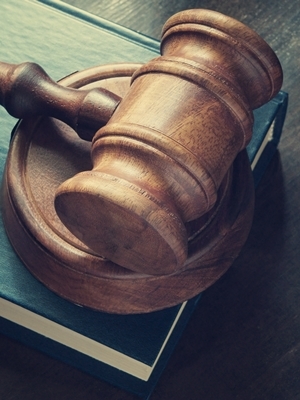 SAN FRANCISCO – An unknown Internet user is being sued by a Los Angeles media company over allegations of illegally distributing the company's works.
Malibu Media LLC filed a complaint on Feb. 29 in the U.S. District Court for the Northern District of California, San Francisco Division John Doe subscriber assigned Internet Protocol address 73.170.57.254, citing alleged copyright infringement.
According to the complaint, the plaintiff alleges that Malibu Media LLC suffered damages to its business due to its works being distributed without its consent. The plaintiff holds the defendant responsible because the defendant allegedly used BitTorrent software to download and distribute copies of plaintiff's works.
The plaintiff seeks the following: compensation for all damages, an order that the defendant delete digital media files relating to plaintiff's works, legal fees and any other relief this court deems just and proper. It is represented by Brenna E. Erlbaum and Brian Heit of Heit Erlbaum LLP in Newbury Park.
U.S. District Court for the Northern District of California Case number 3:16-cv-01012-WHA