SAN FRANCISO – The American Civil Liberties Union of California, fresh off an investigation that showed police agencies used sophisticated social media tools to surveil protest groups, hope their findings lead to greater national reflection and better public oversight.
The ACLU, through Freedom of Information requests from 60 California police agencies, found about 40 percent had subscribed to social media-centered surveillance services, and none of them had policies for how the information would be used.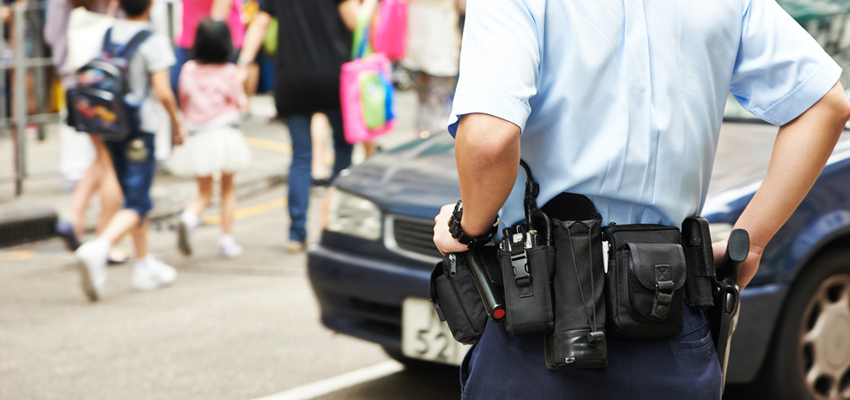 "What we found was there were social media surveillance companies that had these data deals with the big social media companies," Nicole Ozer, technology and civil liberties policy director for the California ACLU, told the Northern California Record.
Information collected by one of the biggest of the biggest data companies, Geofeedia, was used to target protesters, including those of the Black Lives Matter movement, she said.
"They were in effect digitally rounding up millions of activities with the touch of a button," she said, "and they were actively marketing their products to monitor protests."
Ozer said ACLU investigators found that the departments had entered into contracts with the data-providing companies without "debate, disclosure or a public-facing policy."
The lack of public oversight or even awareness that one might be monitored by the police on social media "was very alarming," she said, and an example of police overreach. She said he fact that the departments used the information to target minority protesters is another worrying factor.
"Millions of people rely on social media to connect and talk about important social and political issues," she said.
After the ACLU's investigation, Twitter, Facebook, Instagram and other social media companies severed their data sharing agreements with Geofeedia.
The companies said the way the information was being collected and used – such as the practice of scraping, or using an automated system to pull data from social media networks – ran counter to their terms of use policies.
"It's information that they couldn't get without these sophisticated tools," Ozer said. "Social media is public, but it's pretty much impossible to obtain the volume of information with such quickness. They were using it for real-time monitoring. It's a matter of surveilling millions or billions of tweets or posts."
Are there laws governing the practice?
"Well, the First Amendment, for one, which gives us a right to free expression," she said.
"Law enforcement will always say there is an opportunity to use social media for this purpose, but at what cost?," she said. "There are many other ways to do this without hurting free speech or targeting specific groups. To this point, they've had carte blanche."
The ACLU is working with partners nationally to keep the issue in the spotlight, and hope to influence communities and their police departments to adopt far-reaching ordinances that protect citizens' privacy.
"There at least needs to be an assessment and a public debate about 'use' policies," Ozer said. "This story has gotten a lot of attention, so I wouldn't doubt if legislators out there aren't thinking about it in terms of public policy."