LOS ANGELES — A Los Angeles County man's putative lawsuit against a Marina Del Rey spa for deducting a higher amount from his bank account than he agreed to has been dismissed following an announced settlement in the case.
Adam Tamburelli's individual claims against Massage Envy Franchising and Massage Envy Spa Marina Del Ray were dismissed with prejudice while the claims of the alleged putative class were dismissed without prejudice, according to an order issued March 2 by U.S. District Court Judge André Birotte Jr. of California's Southern District Court.
"All further proceedings in this action are terminated," Judge Birotte wrote in his two-page order.
The parties in the case will bear their own costs and attorneys fees, according to Birotte's order.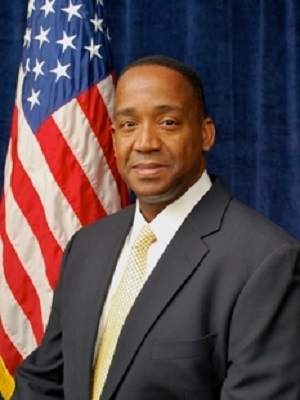 U.S. District Court Judge André Birotte Jr.
Tamburelli's allegations stemmed from an agreement set up in November 2015 in which funds were deducted from his account for services used by Tamburelli and his girlfriend. In September 2016, Tamburelli received notice of an increase in the monthly deduction amount, which was effective immediately, according to his first amended complaint.
Soon after, Tamburelli contracted a local Massage Envy in Marina and tried to cancel his service and was told he would be required to sign a cancellation form that released Massage Envy "from any and all liability in order to cancel his service," the first amended complaint said.
"Out of concern for his legal rights, (Tamburelli) refused to sign, and repeated his request to cancel his service. (Tamburelli) was informed that the manager was not there, and that he would need to return at a later time and speak with him."
Taburelli subsequently sent two emails attempting to cancel the service, maintaining "that he did not consent to the increase in monthly price" and that he did not give his consent to debit his bank account for the higher amount, the first amended complaint said.
Despite that, the increased amount was debited from his bank account starting in December 2016 and each month since, according to the first amended complaint.
In his putative class action filed the following summer, Tamburelli sued Massage Envy Franchising and Massage Envy Spa Marina Del Ray claiming violations of the Electronic Funds Transfer Act, Rosenthal Fair Debt Collection Practices Act, Business and Professional Code and California Consumer Legal Remedies Act.
On Jan. 31, parties in the case reached a confidential settlement agreement on Tamburelli's individual claims, according to the three-page joint stipulation to dismiss filed with the court Feb. 28. The stipulated dismissal motion did not "resolve the claims, issues, or defenses of any putative or certified class," the motion said.
A class in the case had not been certified by the court, according to the motion.