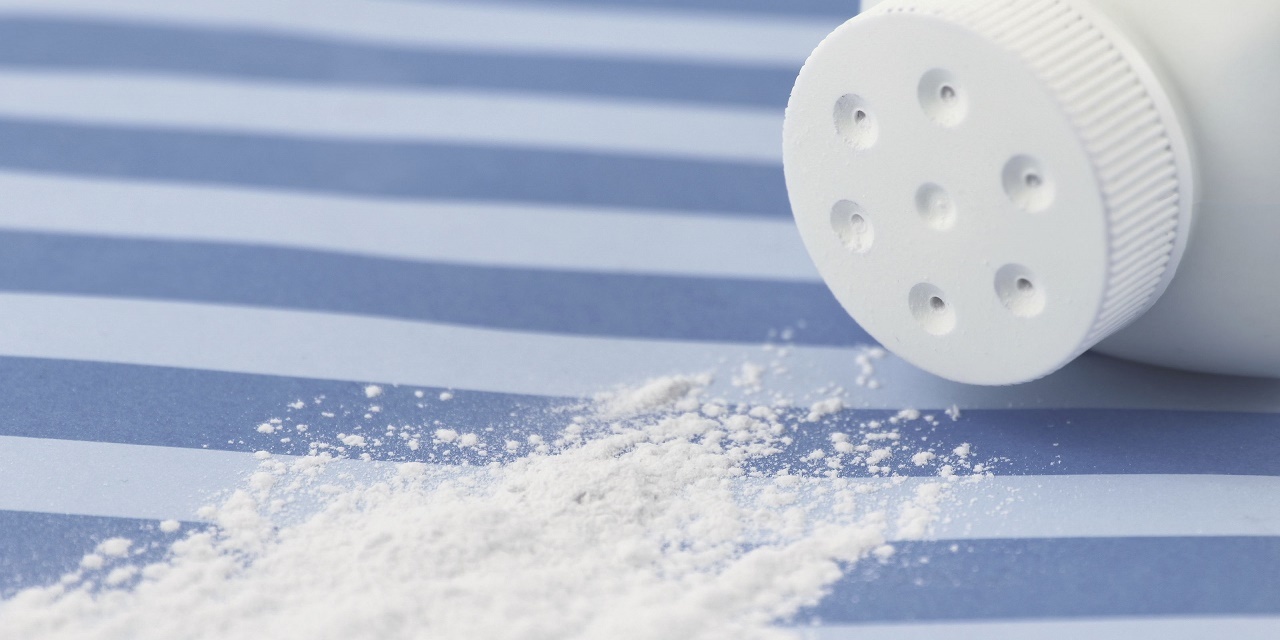 TORRANCE – In a trial to decide if asbestos allegedly in Johnson & Johnson Baby Powder caused a woman's mesothelioma, a plaintiff expert witness on Wednesday said a top expert witness for the company had called asbestos fibers something else.
"It's not appropriate," Dr. Steven Compton, a researcher at the Georgia-based MVA Scientific Consultants lab, said. "It (testing method) allows him to change his answers. R.J. Lee Group has been criticized for it."
Compton referred to Dr. Matthew Sanchez of the R.J. Lee Group, a materials testing lab in Illinois. Sanchez, a frequent Johnson & Johnson expert witness, has testified for the company and reported no asbestos was found in the baby powder.
Compton said asbestos was found in the baby powder and that Sanchez used a testing method that was inaccurate.
The trial in the Los Angeles Superior Court is being streamed live courtesy of Courtroom View Network.
The trial is to determine if Johnson & Johnson Baby Powder allegedly tainted with asbestos caused Carolyn Weirick to develop mesothelioma, a deadly cancer of the linings of the lungs. Weirick, a former school counselor, reportedly used the baby powder and an adult product called Shower to Shower for 40 years. Doctors have given her little chance for survival.
The case is one of hundreds pending across the country against Johnson & Johnson, most filed by women claiming the allegedly asbestos-tainted powder caused them to develop ovarian cancer. Mesothelioma is much rarer with 3,200 cases reported in the U.S. annually, although lawsuits alleging the disease have become more common in recent months.
Under questioning from Leah Kagan, an attorney for Weirick, Compton said Sanchez combined two testing methods of talc powder – one used for testing of bulk building materials and using a different type of microscope. He said part of the method was "outdated."
"Did the (asbestos) particles he (Sanchez) identified, did he call them asbestos?" Kagan asked.
"Not always," Compton responded. "Analyzing them (fibers) by using a different method, you could call it (asbestos) something else."
Talc for baby powder comes from a mineral mined for Johnson & Jonson in mines located in Italy, Vermont and, more recently, China. Compton said testing of talc powder samples found asbestos in powder from the Italian Val Chisone Mine in Porte, Italy.
Compton said he had received talc samples for testing from Johnson & Johnson officials and experts at the R.J. Lee lab.
"Did you have any say in which samples were collected?" Kagan asked.
"No," Compton said.
A document exhibited said that eight of 10 samples had tested positive for asbestos, or 80 percent, finding both tremolite and anthophyllite, which are asbestos-related minerals.
"How can you tell?" Kagan asked.
"You look at the chemistry and the crystal structure," Compton said.
Compton added the crystal structure of such minerals can be hexagon in shape. Asbestos fibers are customarily long and thin in shape with a 5-to-1 or greater aspect ratio (length to width).
Kagan exhibited a number of photos of asbestos fibers.
"Is this asbestos?" she asked.
"Yes," Compton said. "It is referred to as an asbestos fiber bundle. It's individual fibers in a group together."
Some fiber bundles of asbestos display splayed ends that appear to be in the process of breaking loose.
Compton said asbestos had also been found from samples taken from the Argonaut Mine in Vermont. Of the samples, six out of seven tested positive for asbestos. One consisting of the asbestos mineral anthophyllite contained an estimated 15 million fibers, Compton said.
Under cross-examination, Warrington Parker, an attorney for Johnson & Johnson, asked Compton about a promotional advertisement he had designed for himself and listed his skills. Among several skills listed, expert witness testimony was listed first.
"You've testified 200 times since 2012?" Parker asked.
"Correct," Compton said.
"You're not a medical doctor, toxicologist, geologist, mineralogist?"
"Correct."
"None of what you saw (tested) was pure talc?"
"Nothing was, yes."
"You never tested the (baby) powder used by Mrs. Weirick?"
Compton agreed.
"You could have gone to a store and got some baby powder and tested it?" Parker asked.
"What's on the market now, yes," Compton said. "I came here to talk about ore sources."
"You've never published (a study) in peer reviewed literature on talc?"
"Correct."