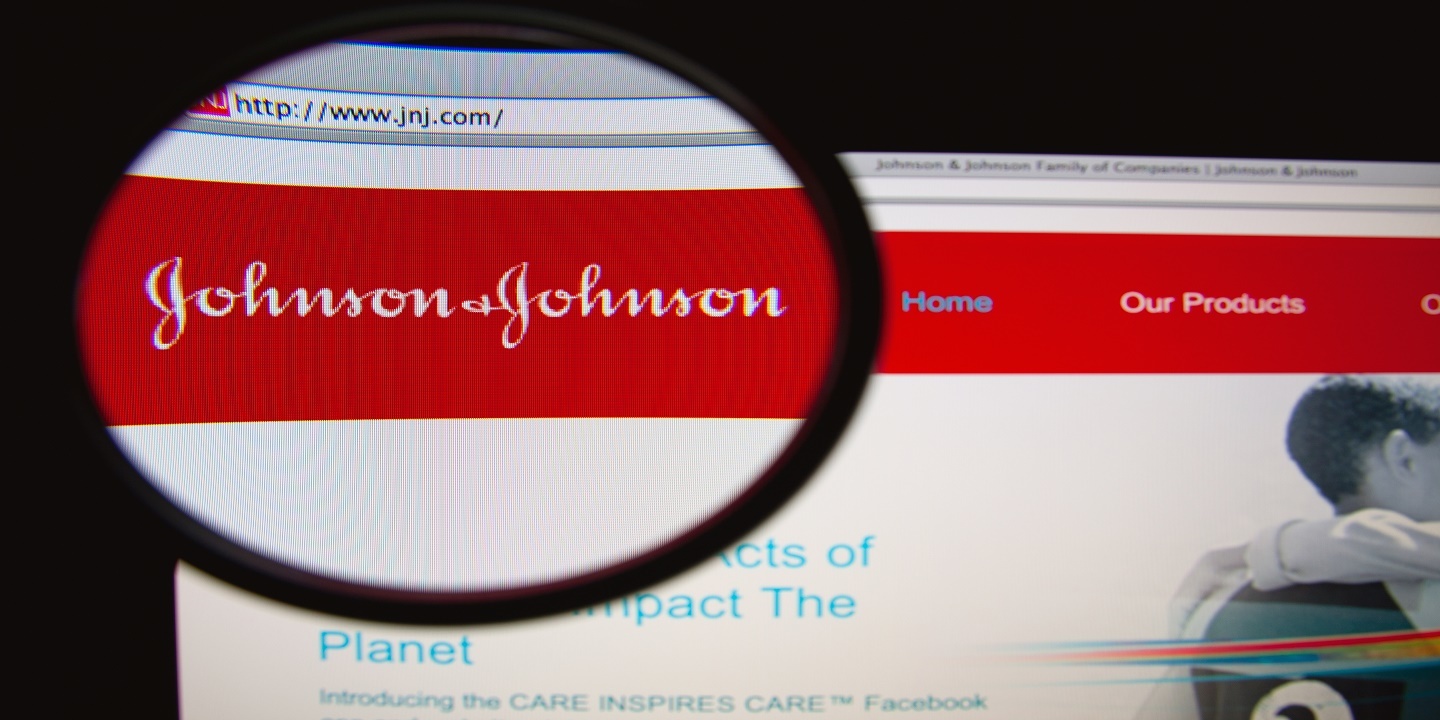 SAN DIEGO – In a trial to decide if Johnson & Johnson sold pelvic mesh implant devices allegedly knowing they would cause harm to women, an accountant assigned by state attorneys to look at Ethicon's business model said the company made a priority of treating health care providers to meals.
"It (meal treating) was significantly higher than the professional education and training events that we saw," said Travis Armstrong, a certified forensic accountant and data analysis examiner, during trial on Tuesday.
Armstrong said sales reps for Ethicon treated doctors to meals to discuss their mesh products, as well as the company sales managers who supervised them and selected marketing personnel.
The trial in the San Diego Superior Court is being streamed live courtesy of Courtroom View Network.
The state of California, through its Attorney General Xavier Becerra, sued Johnson & Johnson over the Prolift pelvic mesh device, made by its subsidiary Ethicon, for allegedly causing vaginal injuries in women and allegedly for selling the product through the use of deceptive marketing practices. Prolift is a clear polypropylene mesh with eight thin connecting arms.
The case in San Diego is the first at trial by a state attorney general and seeks damages over allegations of unfair competition and violation of false advertising laws.
The company reportedly sold 42,000 Ethicon pelvic mesh devices between 2008 and 2014. The mesh is designed to help a sagging bladder condition called pelvic organ prolapse, or POP. Two of the products at issue are called Prolift and TVT (tension-free vaginal tape) slings.
Armstrong told state attorneys he received $390 per hour for his testimony in the case and had billed about $200,000 so far for 500 hours of work.
"What was your assignment?" he was asked.
"To review Ethicon marketing activities," Armstrong answered.
In addition to providing doctors with meals to discuss the company's products, the company also used print marketing, phone orders, website promotion and participation at events like health fairs.
The total estimated amount spent from 2008 to 2015 treating health care providers to lunch, dinner or snacks was $15,281.
"Do you know what was said at these meals?" he was asked.
"The data (reviewed) does not contain any information on what was said at the meals, no," Armstrong said.
"Were all the meals purchased by Ethicon employees as part of their job responsibilities?"
"Yes."
Between the years 2009 and 2011, the company spent an estimated $13,925 on health fair promotions.
Distribution of instructions for use of stress urinary incontinence devices totaled an estimated 4,512 in 2011 and 436 in 2018, while instructions for use of POP devices numbered 935 in 2011 and 22 in 2018.
According to the figures, the company took part in 15 education and training events in 2008 and three events in 2011. Print marketing accounted for 36,062 brochures ordered between 2008 and 2011.
Armstrong estimated that at 22 sales calls per week between 2008 and 2012, sales reps for Ethicon in California had made a total of 42,909 sales conversations.
Ethicon also maintained a hotline phone information service about company products at 1-888-Gynecare and a website at www.pelvichealthsolutions.com. The website had a high of approximately 38,000 visits in 2009, Armstrong explained.
J&J purchased web advertising about the mesh products from Google. Armstrong said an e-blast message from J&J in 2009 was sent to an estimated 350,000 women.
On cross-examination, Carolyn Kubota, the attorney for Johnson & Johnson, challenged Armstrong's statistics.
"You understand the attorney general will use this report as a basis for a penalty recommendation if he wins," she said. "He will base it on your counts."
"I have a general understanding," Armstrong said.
"It's important for you to be reasonable," Kubota said.
"Yes."
"Your analysis included a number of judgment calls."
"Yes," Armstrong said.
"Do you agree it would be important to error on the side of the conservative? It's important for you not to inflate (statistics)."
"Not without a basis," Armstrong agreed.
"Is it important to avoid double-counting?"
Armstrong said it was.
"Are there places where a possibility of double-counting appears?" Kubota asked.
Armstrong conceded the possibility existed for a meal served at a field event to be also counted as a meal for a health care provider.
"There is a potential for over-lap," he said. "It would be counted double, yes."
"You don't have an independent knowledge of the facts of this case, you weren't present at (marketing) meetings?" she asked.
"I have no personal direct knowledge," Armstrong said.
"What you reviewed was selected for you by the state? For the Ethicon documents, the answer would be yes?" Kubota asked.
"Yes," Armstrong said.
"You're not a marketing expert, right?"
"No."
An estimate that a health fair was attended by 2,575 visitors who could have stopped at an Ethicon-run show booth to discuss the risks of mesh devices Kubota also took issue with.
"You agree, that you don't know for a fact if even one person came to the Ethicon booth," she said. "You don't know if a health care provider received a single piece of (Ethicon) literature."
Armstrong indicated his statistics had been developed from reviewing documents.
"I would have had to be there (health fair) to know," he said.